Founders and Officers
HRH PRINCE TOMISLAV OF JUGOSLAVIA
The younger brother of the last King, Peter II, and the son of King Alexander
---
T. G. THE DUKE & DUCHESS OF ARGYLL
Ian Campbell, 12th Duke of Argyll, Master of Her Majesty's Household in Scotland, with Iona, Duchess of Argyll at Inveraray Castle, Scotland
---
Former Member of the Grand Council of the Order of St. Lazarus, Officer Brother of the Venerable Order of St. John of Jerusalem, Founding Chancellor of the Noble Society of Celts.
---
RENE JOSE GONZALEZ
Founder of the Spanish Lyric Theatre, honored for his work by HM King Juan Carlos of Spain, Member of the Monarchist League, London.
---
The Duke and Duchess of Argyll and Roger Carlton Sherman at the Fontainebleau Hotel in Miami Beach where the idea of the Principality of Tomania was conceived.
Before the Gala at the Fountainbleau Hotel. L-R, The Duke of Argyll, Roger Sherman, Prince Tomislav.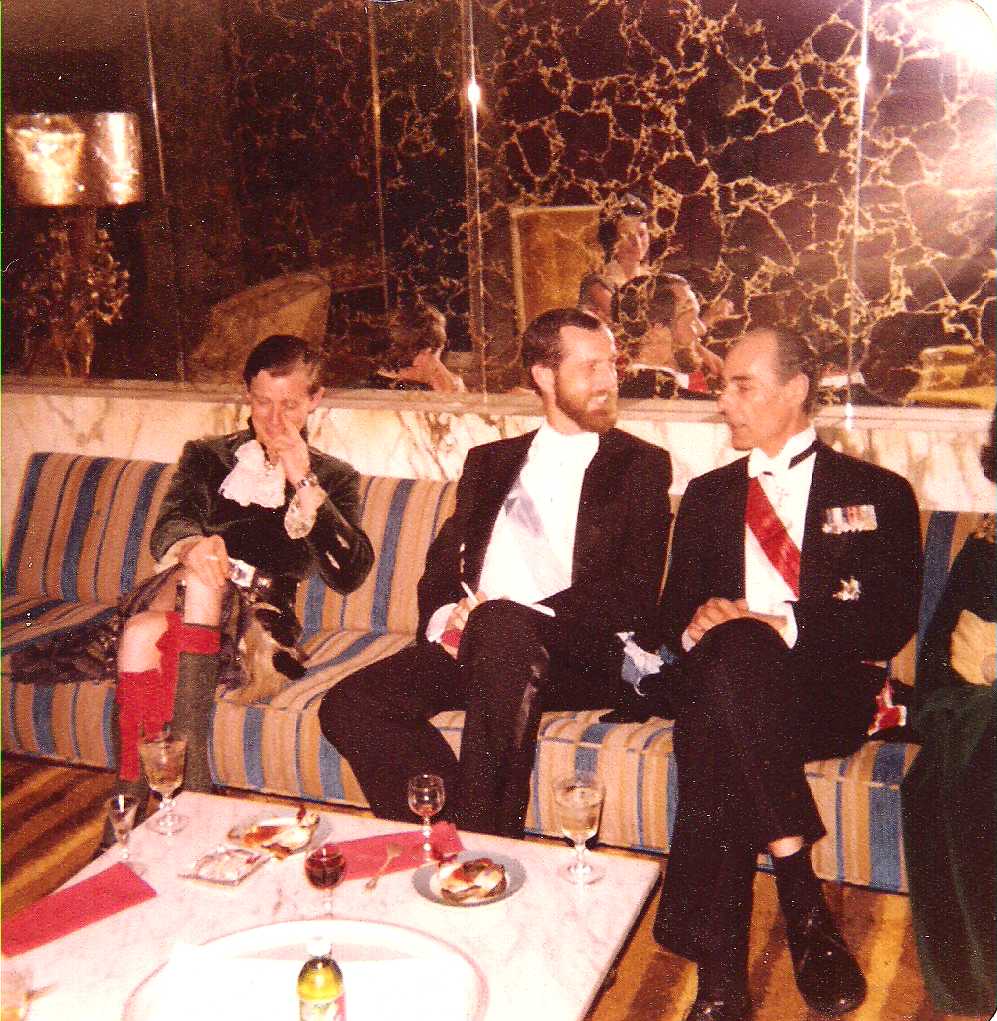 ---
The Original Magazine Issue featuring the Miami Charity event.
Cover Photograph, HRH Prince Tomislav, Interaray Castle of the Duke of Argyll